Soils help to combat and adapt to climate change by playing a key role in the carbon cycle. Healthy soils provide the largest store of terrestrial carbon. When managed sustainably, soils can play an important role in climate change mitigation by storing carbon (carbon sequestration) and decreasing greenhouse gas emissions in the atmosphere.
At the same time, agriculture contributes significantly to climate change through greenhouse gas emissions (GHGs). If soils are managed poorly or cultivated through unsustainable agricultural practices, soil carbon can be released into the atmosphere in the form of carbon dioxide which can contribute to climate change. As crop production has intensified, our soils have suffered the consequences. The steady conversion of grassland and forestland to cropland and grazing land has resulted in historic losses of soil carbon worldwide. In fact, land-use conversions and drainage of organic soils for cultivation are responsible for about 10% of all greenhouse gas emissions.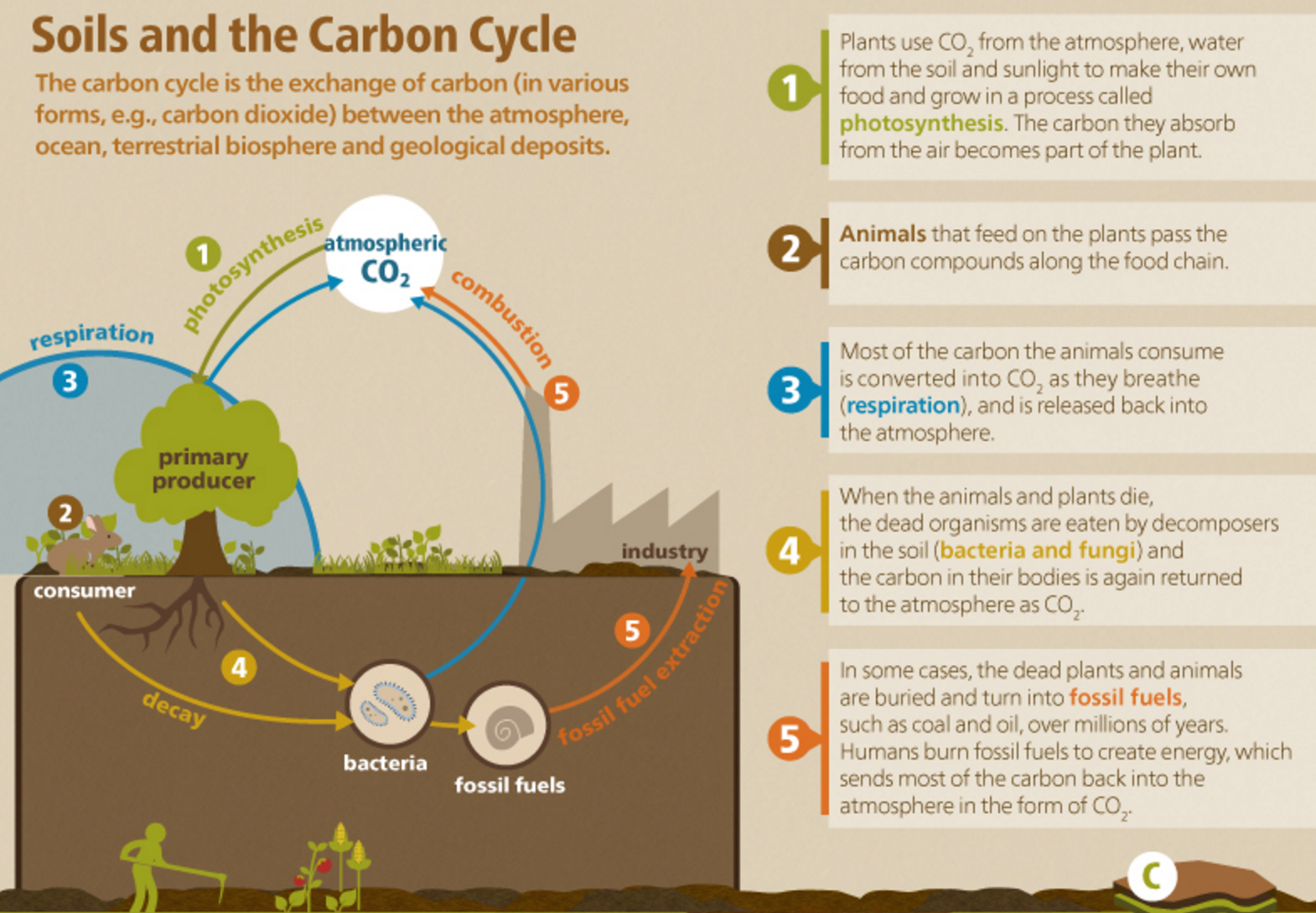 By restoring degraded soils and adopting sustainable management practices such as crop rotation, zero tillage, conservation agriculture, agroforestry and agroecology, there is the potential to decrease the emission of greenhouse gases from agriculture, enhance carbon sequestration and build resilience to climate change. (Source: FAO)
Have a look at how our Soils help to combat climate change in their role of sequestering CO2, and how our collective habits can damage this benefit with potentially devastating consequences.
Our soils are in danger because of expanding cities, deforestation, unsustainable land use and management practices, pollution, overgrazing and climate change. The current rate of soil degradation threatens the capacity to meet the needs of future generations.  The promotion of sustainable soil and land management is central to ensuring a productive food system, improved rural livelihoods and a healthy environment.
According to the decision of UN 2015 is the International Year of Soils. The key messages of the International Year of Soils in 2015 are:
Healthy soils are the basis for healthy food production.
Soils are the foundation for vegetation which is cultivated or managed for feed, fibre, fuel and medicinal products.
Soils support our planet's biodiversity and they host a quarter of the total.
Soils help to combat and adapt to climate change by playing a key role in the carbon cycle.
Soils store and filter water, improving our resilience to floods and droughts.
Soil is a non-renewable resource; its preservation is essential for food security and our sustainable future.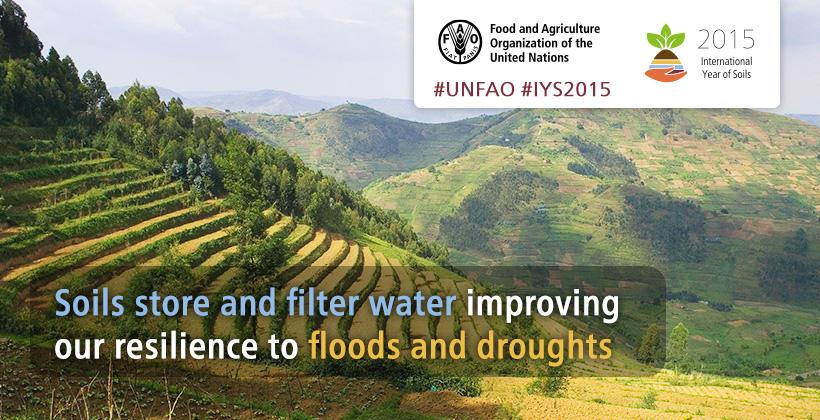 Soil is an essential ingredient to healthy food and nutrition. Soil organic matter, including humic substances plays a critical role in maintaining the fertility. Learn more on how our soils are by nature linked to the micronutrient content of our food production and how to reverse the increasing trend of nutrient depleted soil by adopting sustainable soil management practices.